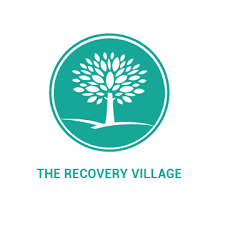 The Recovery Village is a trusted name in alcohol rehabilitation across the United States. The Washington location only solidifies their reputation with its comprehensive treatment options and dedicated staff.
Why We Like The Recovery Village Washington
The Recovery Village Washington is a top-rated alcohol rehab center in the state. The facility stands out for its personalized and patient-centric approach to treatment. The serene setting allows patients to focus on their recovery journey with minimal distractions. This applies to all their programs, including detox, outpatient, and inpatient programs, as well as aftercare services.
The Recovery Village's connections with local support organizations like Alcoholics Anonymous (A.A.) provide a solid support network for patients after treatment, enhancing their chances of long-term sobriety. The Recovery Village's nationwide presence and telehealth services further extend their reach, making addiction treatment accessible to a wider audience.
Moreover, the team at The Recovery Village Washington is another major strength. Their dedication to patient care and vast expertise in addiction treatment contribute significantly to the success of their programs.
Things to Consider About The Recovery Village's Alcoholism Program
While The Recovery Village Washington offers a top-tier alcoholism program, it may not be the perfect fit for everyone. For instance, the inpatient program has certain rules that some patients might find restrictive, such as limitations on personal electronic devices and items containing alcohol.
In addition, though The Recovery Village has a broad reach with their telehealth services, some might prefer a physical location closer to home. We look forward to seeing The Recovery Village expand their physical presence to more states.
Who The Recovery Village's Alcoholism Program is For
The Recovery Village Washington's alcoholism program is ideal for individuals seeking a holistic, personalized approach to recovery from alcoholism. The tranquil environment of the facility allows patients to focus on their recovery journey without external distractions.
The Recovery Village's broad range of services, from detox to aftercare, makes it an excellent choice for individuals at different stages of their recovery journey. The facility's strong support network and telehealth services ensure that individuals can continue their recovery process even after leaving the facility.
Pros
Free online recovery meetings
Accepts most major types of insurance
Telehealth programs extend treatment access nationwide
Extensive educational materials on the website, curated by an expert editorial team
Comprehensive care for alcoholism
Cons
Restrictions on personal items in the facility, including devices with internet access
Limited physical locations, despite extensive telehealth services