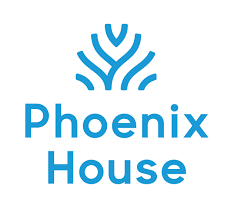 Alcoholism.org focuses on providing you with high-quality reviews of alcohol rehab centers across the United States.
Here, we give you an in-depth review of Phoenix House in Virginia. According to most reviews and the website, Phoenix House is one of the best alcohol rehabs in Virginia.
Notable Strengths of Phoenix House in Virginia
Phoenix House in Virginia stands out for its all-encompassing and customized approach to alcohol addiction treatment. By offering a variety of services, including residential inpatient, outpatient, and telehealth options, the center ensures that treatment is accessible and adaptable for patients at different stages of their recovery journey.
The center's experienced and compassionate staff members utilize a combination of proven therapeutic modalities, 12-Step principles, and group therapy sessions to promote sustained sobriety and personal development.
Factors to Consider About Phoenix House in Virginia
While Phoenix House in Virginia is a respected addiction treatment center, it may not be the perfect fit for everyone. The center's primary focus on male and female patients may limit the availability of specialized care for non-binary or gender non-conforming individuals.
Furthermore, the center's treatment options predominantly cater to adults, which could restrict access for younger individuals seeking support for alcoholism.
Who is the Ideal Candidate for Phoenix House's Alcoholism Program in Virginia?
Adult men and women struggling with alcohol addiction are likely to benefit greatly from Phoenix House's alcoholism treatment program in Virginia. With a range of treatment options, a dedicated staff, and a commitment to evidence-based practices, the center is an attractive choice for those aiming to achieve lasting recovery from alcoholism.
Pros
– Wide array of treatment options, including residential inpatient, outpatient, and telehealth services
– Personalized, evidence-based treatment plans
– Professional and empathetic staff
– Holistic approach fostering recovery and personal growth
Cons
– Some reviews suggest that some of the staff may not be as responsive as advertised
-Reviews suggest that medications for alcoholism withdraw may arrive late