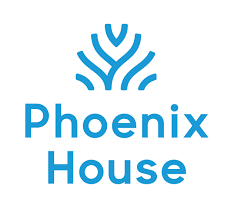 Alcoholism.org specializes in reviewing addiction treatment centers across the country. Specifically, we focus on the alcoholism rehab programs offered by addiction centers in the United States. While it's important to know the basics about alcoholism treatment in Texas, it's also a good idea to get some feedback before enrolling in a rehab program. For this reason, we provide you with an unbiased review of Phoenix House Texas.
Why We Like Phoenix House Texas
Phoenix House Texas is an excellent choice for men and women seeking treatment for alcoholism. With a range of gender-specific treatment methods that focus on co-occurring disorders influencing alcoholism, Phoenix House Texas addresses the unique factors that contribute to alcoholism in men and women. The gender-specific approach is particularly effective since men and women react to alcohol differently, mentally and physically.
Additionally, the expansion of outpatient services and telehealth treatment at Phoenix House Texas makes alcoholism treatment more accessible for those with busy schedules or those unable to commit to long-term treatment. Overall, Phoenix House Texas offers a comprehensive continuum of care and access to one of the largest addiction treatment networks in the United States.
Things to Consider About Phoenix House Texas
While Phoenix House Texas is a great option for alcohol rehab, it may not be the perfect fit for everyone. The gender-specific programs are primarily beneficial for male and female individuals, but outpatient services can still help people of any gender. However, the housing programs are only available for men and women.
Another factor to consider is that some people going through Phoenix House may be coming from jail or have had trouble staying sober in the past. This may make some individuals uncomfortable, and they may want to consider an alternative for alcohol rehab in Texas. Lastly, it's important to note that there aren't specific programs for veterans and public service workers (police officers, firefighters, EMTs).
Who is the Best Fit for Phoenix House Texas's Alcoholism Program?
The best fit for alcoholism treatment at Phoenix House Texas is someone who has failed to remain sober in the past or someone who is coming out of the criminal justice system. This applies to both men and women, and there are separate housing options for both genders. You or a family member will benefit the most from Phoenix House Texas if you can commit to a long-term recovery program. Additionally, it's a viable option for people who need telehealth alcoholism treatment in Texas.
Pros
Unique programs for people coming out of the criminal justice system
Gender-specific treatments for men and women
Telehealth services and other outpatient treatment types
Medicaid and other low-cost payment methods are available
Long-term treatment for up to two years
Cons
Men and women benefit the most from gender-specific treatments; other genders may not get the same level of care
Being around people coming from the criminal justice system may make some people uncomfortable
Lack of specific programs for veterans and public service workers (police officers, firefighters, EMTs)