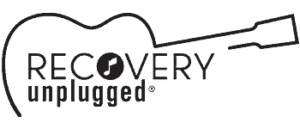 Alcoholism.org focuses on delivering high-quality reviews of alcoholism programs to help individuals achieve and maintain sobriety. Our reviews are sourced from user feedback, online forums like Reddit, contacting alcohol rehab centers in Tennessee, and verifying information on the website.
Why We Appreciate Recovery Unplugged Tennessee
Recovery Unplugged Tennessee stands out to us for several reasons, particularly for those dealing with alcoholism and severe substance abuse disorder. The innovative use of music therapy is a primary reason we admire Recovery Unplugged. This unique approach to treatment allows clients to engage with music by listening, playing, and watching live performances, helping them form healthy habits and find enjoyment in activities beyond alcohol consumption.
We also appreciate Recovery Unplugged Tennessee for its wide range of treatment options and luxurious amenities. These amenities include semi-private rooms, private bathrooms, fully-equipped musical facilities, recreational areas, and fitness centers. Freshly-prepared meals are provided daily to ensure clients receive proper nutrition during their recovery journey.
The highly-skilled clinical team at Recovery Unplugged Tennessee is another aspect we value. The therapists work closely with clients individually, in groups, and with their families, providing the necessary tools for a successful recovery from alcoholism. The team is also well-equipped to handle co-occurring addictions and mental health issues.
Aspects to Consider About Recovery Unplugged Tennessee
While there's much to admire about Recovery Unplugged Tennessee, there are a few factors to consider. The music-centered environment may not be suitable for some recovering alcoholics, particularly those who associate music venues with past drinking or drug use, as it may expose them to potential triggers.
Additionally, Recovery Unplugged Tennessee may not be the best fit for individuals who prefer traditional treatment methods for alcoholism. If you're seeking a more conventional outpatient or inpatient program, you may want to explore alternative options.
Who is the Best Fit for Recovery Unplugged Tennessee?
Recovery Unplugged Tennessee is an excellent option for those seeking help with alcoholism in the state. It is particularly well-suited for individuals who have a passion for music and are willing to commit to a long-term inpatient program. Recovery Unplugged is renowned for its unique inpatient programs, which boast high success rates.
The organization is also a great choice for those who require outpatient addiction treatment following alcohol detox. With options like partial hospitalization or intensive outpatient treatment, clients can continue their recovery journey through outpatient counseling or online therapy. The flexibility of Recovery Unplugged Tennessee makes it an ideal choice for individuals with busy schedules who are determined to achieve sobriety.
Pros
Unique music-centered approach to treatment, including live performances, poetry writing, and music creation in Recovery Unplugged's studio

Flexible programs and telehealth options for online alcoholism treatment

Accepts most major insurance providers in Tennessee and surrounding states

World-class medical staff, nutrition team, and musical performers
Cons
May not be the ideal environment for recovering alcoholics who prefer to avoid a music-focused atmosphere

Not suitable for individuals who prefer a traditional treatment program for alcoholism