Caron Treatment Centers are part of a renowned network of non-profit rehabilitation facilities known for their comprehensive, holistic approach to addiction treatment. The first treatment center opened its doors in 1957 and the organization was founded by Richard J. Caron and Catherine Caron. 
Caron Treatment Centers are available in several locations across the United States, with their main campus situated in Pennsylvania. Offering a wide range of services, Caron Treatment Centers focuses on treating substance abuse and co-occurring mental health disorders.
The organization provides a variety of programs, including those for alcohol abuse disorder (AUD), drug addiction, and behavioral health issues. They also offer tailored programs for different age groups and have specialized services for families, emphasizing the importance of support systems in the recovery journey.
Caron Treatment Center Amenities
Caron Treatment Center Review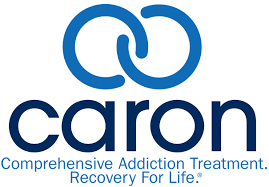 Caron Treatment Centers has a reputation as one of the leading rehab facilities in the United States. We highly regard their holistic approach to alcoholism treatment, their focus on co-occurring disorders, and their robust family support services. We only select the best alcohol rehabs in the United States. Alcohol rehabs are chosen based on accreditation, staff members, and information available on their website.
Caron Treatment Center Pros and Cons
Pros
Holistic, comprehensive approach to treatment

Strong emphasis on family involvement

Wide range of tailored programs for professionals, young adults, older adults

Focus on co-occurring disorders like chronic pain that contribute to alcohol abuse disorder (AUD)
Cons
High cost of treatment, although most insurances are accepted
Caron Treatment Center FAQ
Why We Like Caron Treatment Center
Caron stands out for its comprehensive, individualized treatment plans, which are designed to address the physical, psychological, and spiritual aspects of addiction. They also have a strong emphasis on family involvement, understanding the crucial role that a supportive environment plays in long-term recovery. 
Furthermore, Caron's commitment to ongoing research and implementation of evidence-based practices makes it a leader in the field. Their team consists of experienced, dedicated professionals who are passionate about helping individuals reclaim their lives from addiction.
We also love Caron Treatment Centers in Pennsylvania because of the organization's attention to every demographic.
What Sets Caron Treatment Center Apart?
Caron Treatment Centers are set apart by their dedication to helping people from all backgrounds. You'll find alcohol rehab programs in Pennsylvania for adults, young adults, and even veterans. What's more, Caron Treatment Centers understand the importance of gender-specific treatment. As men and women have different hormones, treatment for alcoholism that's tailored to each gender has proven to be more effective.
Aside from treating different genders and ages groups, Caron Treatment Centers also have dedicated programs for professionals. In Pennsylvania, the legal professional program helps people who want to recover from alcoholism in secret. Additionally, there are programs for chronic pain that cause a dependence on alcohol or other substances. Having programs that address these issues make Caron Treatment Centers one of the best alcohol rehabs in Pennsylvania.
Things to Consider about Caron Recovery
While Caron Treatment Centers offer an extensive range of services and a high standard of care, it's essential to note that the cost of treatment can be quite high. However, they do accept most major insurances, which can help offset the cost. Also, Caron Treatment Centers only offer inpatient and outpatient alcohol rehab in Pennsylvania. For some, other levels of care may be necessary.
Who is Caron Recovery For For?
Caron's alcoholism program is ideal for individuals seeking a comprehensive, holistic approach to recovery. With a range of tailored programs for adults, young adults, and teens, as well as specialized family services, Caron can effectively cater to a wide variety of needs. That said, treatment for alcoholism at Caron Treatment Centers works best for anyone who has insurance coverage. It doesn't matter if you're a professional, adolescents, or elderly adult, there are treatment options for you.
Get Help for Alcoholism Today
The journey to sobriety might seem daunting, but remember, you're not alone. If you or someone you know is struggling with alcohol addiction, it's time to take the first step towards a healthier, happier life. Here in Pennsylvania, we have a network of caring professionals dedicated to helping you regain control. Our alcohol rehab centers offer medically supervised detox, personalized treatment plans, and a supportive community that will be there for you every step of the way.
It doesn't matter how long you've been struggling or how severe your addiction is – it's never too late to begin your journey to recovery. We have seen countless individuals reclaim their lives from the grip of addiction, and you can be one of them. Don't let alcohol define your life any longer. Reach out to us today, and let's walk this road to recovery together. You deserve a life free from the shackles of addiction, and we're here to help you achieve it.
Remember, asking for help is not a sign of weakness, but a demonstration of courage. Call our Pennsylvania Alcohol Rehab hotline at 888-767-3708 to take the first step towards your new life. Let's make a change today – for you, for your loved ones, and for a better future.
Because you're worth it. And we believe in you.
More Pennsylvania Alcohol Rehab Centers