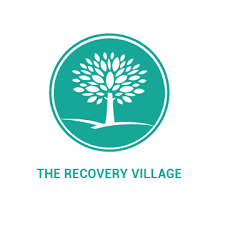 We specialize in reviewing alcohol rehabs across the United States. Here, we focus on The Recovery Village's Ohio alcohol rehab locations. Learn more below.
Why We Like The Recovery Village in Ohio
The Recovery Village in Ohio stands out for its comprehensive approach to alcoholism treatment. It provides a comfortable and supportive environment for clients to recover from alcoholism, with a range of treatment options including detox, outpatient programs, and aftercare.
One of the top reasons we recommend The Recovery Village in Ohio is its strong support network. Connections with local organizations like Alcoholics Anonymous (A.A.) support sustained sobriety after treatment concludes. We also appreciate the nationwide presence of The Recovery Village, ensuring treatment accessibility across the country.
Moreover, the team at The Recovery Village in Ohio is impressive, boasting some of the best minds in addiction treatment. The educational resources provided by the team of writers and medical reviewers are top-notch, contributing to The Recovery Village's reputation as one of the leading alcohol rehabs in the United States.
Things to Consider About The Recovery Village's Alcoholism Program
While The Recovery Village offers an excellent alcoholism program, it's important to note that it may not be the perfect fit for everyone. For instance, the inpatient program imposes certain rules, such as restrictions on smoking and the use of electronic devices.
Our only other concern is that The Recovery Village could expand its physical presence to more states.
Who The Recovery Village's Alcoholism Program is For
The alcoholism program at The Recovery Village in Ohio is well-suited to individuals who wish to engage in recovery in a highly structured and supportive environment. The facility's comprehensive approach allows patients to detach from the outside world and focus entirely on their recovery journey.
With an extensive support network, telehealth services, and robust aftercare programs, The Recovery Village fosters a high success rate for sustained sobriety. There are also multiple levels of care available, ensuring that individuals with varying needs can find the right treatment for them.
Pros
Offers free online recovery meetings
Accepts most major types of insurance
Telehealth programs provide nationwide accessibility
Offers a full continuum of care for alcoholism
Rich educational resources on the website curated by a team of experts
Cons
Inpatient program has certain restrictions, including bans on items that contain alcohol, vapes, and internet-connected devices
Physical locations are not available in all states
The Recovery Village in Ohio is a top choice for those seeking a comprehensive, supportive, and accessible alcoholism treatment program. Its strong recovery network, educational resources, and exceptional staff contribute to its reputation as a leading treatment facility. However, individuals considering treatment should be aware of the facility's rules and the limited physical presence of The Recovery Village in certain states.