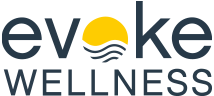 At Alcoholism.org it's our mission to provide you with resources about the best alcohol rehab centers in the United States. We want you to make an informed decision about alcohol rehab to ensure that you maintain sobriety. Our resources include in-depth educational resources to learn more about alcoholism, a vetted alcohol rehab network of personally reviewed alcohol rehabs, and much more.
Read on to learn more about Evoke Wellness' alcohol rehab program in Ohio and if it's the right fit for you or a loved one.
Why We Like Evoke Wellness
We like Evoke Wellness because of the clinical programs it offers. There are detox options for any type of addiction, which means that recovering alcoholics who are addicted to other substances can also get help. Evoke Wellness also takes care of people from the start of the process to the finish. By offering a full continuum of care, people can start with detox and finish in the aftercare program for long-term sobriety.
Another thing we love about Evoke Wellness' Ohio alcohol rehab program is that there is an alumni network. This is great for supporting long-term sobriety and helps people starting their recovery journey relate to someone who was in their shoes. Evoke Wellness also stands out to us because of its unique programs for men, women, veterans, and members of the LGBTQ+ community. These unique programs make the alcohol rehab program at Evoke Wellness one of the most inclusive options in Ohio.
Things to Consider About Evoke Wellness
Evoke Wellness is one of the best alcohol rehabs in Ohio for clinical treatment, counseling, therapy, and detox. However, it's not the best option for everyone. While the clinical treatment is top-notch, holistic alcoholism programs are limited. For some people, holistic programs make a big impact for alcoholism treatment.
Another factor to consider is that Evoke Wellness is primarily a detox and residential inpatient facility. Therefore, outpatient treatment options are limited and not widely available. People with busy schedules who can't commit to a 28-day stay in a residential facility may not be a good fit.
These factors aside, Evoke Wellness is one of the best options for alcoholism rehab in Ohio, especially for therapy and detox.
Who is Evoke Wellness' Alcoholism Program For?
Evoke Wellness' alcoholism program is for people who need alcohol detox or residential inpatient alcohol rehab in Ohio. The alcoholism program is also a great fit for people who have family members and friends who want to get involved in the recovery process because there are plenty of educational resources and group therapy sessions.
Pros
One of the best clinical teams for alcohol rehab in Ohio

Full continuum of care from alcohol detox to inpatient rehab for alcoholism

Unique alcoholism programs for veterans, the LGBTQ+ community, and gender-specific programs for men and women

Treatment for co-occurring disorders and a full psychiatric team for mental health disorders
Cons
Limited outpatient alcohol rehab options

Not many holistic treatment options for alcoholism