Recovery Centers of America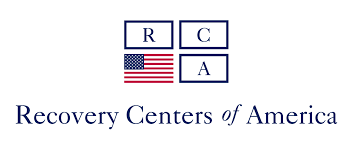 Why We Like Recovery Centers of America
Recovery Centers of America is one of our top-rated alcohol rehabs in Massachusetts and nationwide. We value their comprehensive, start-to-finish approach to alcoholism treatment, encompassing intervention, recovery, and aftercare support. This all-inclusive approach is part of what makes Recovery Centers of America a successful choice for lasting sobriety.
Things to Consider About Recovery Centers of America
Despite its merits, Recovery Centers of America may not be the best fit for everyone. A significant drawback is the limited number of physical locations across the states. Although they provide telehealth services nationwide, in-person treatment options are restricted. Also, they may not accept all insurance providers, so it's crucial to verify your insurance before enrollment.
Who is the Recovery Centers of America's Alcoholism Program For?
The Recovery Centers of America's alcoholism program is ideally suited for individuals with insurance coverage requiring alcohol detox. Their alcohol detox program is among the best in the country, focusing on patient safety and comfort throughout the process.
Pros
Treatment options available nationwide
One of the top alcohol detox programs in the United States
Round-the-clock availability of staff trained in alcohol addiction
Medications for alcoholism available to provide comfort during outpatient and inpatient treatment
No interest payment plans for individuals without insurance
Cons
Does not accept all insurance providers
While treatment is available across the United States, there are only physical locations in six states