Recovery Centers of America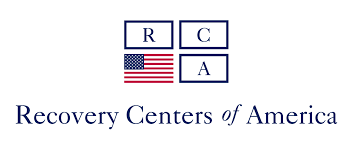 Why We Like Recovery Centers of America
Recovery Centers of America is among our top choices for alcohol rehabs in Maryland and across the United States. We appreciate their comprehensive approach to alcoholism treatment, beginning with intervention and ending with aftercare support. This provides patients with a full continuum of care, setting Recovery Centers of America apart as a successful choice for long-term sobriety.
Things to Consider About Recovery Centers of America
Despite its many strengths, Recovery Centers of America may not be the best fit for everyone. One significant limitation is the lack of physical locations in every state. While they offer telehealth services nationwide, in-person treatment options are limited. Also, not all insurance providers may be accepted, so it's essential to verify coverage before enrollment.
Who is the Recovery Centers of America's Alcoholism Program For?
Recovery Centers of America's alcoholism program is particularly suitable for those with insurance coverage who need alcohol detox. Their alcohol detox program is among the best in the country, ensuring patient safety and comfort throughout the process.
Pros
Treatment options available across the United States
One of the best alcohol detox programs in the United States
24/7 availability of staff with specific training for alcohol addiction
Medications for alcoholism available for comfort during outpatient and inpatient treatment
No interest payment plans for people who don't have insurance
Cons
Doesn't accept all insurance providers
While treatment is available across the United States, there are only physical locations in six states