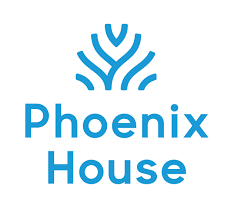 At Alcoholism.org its our goal to provide you with the best alcoholism treatment options. We review hundreds of alcoholism rehabs in the United States and dozens in Maryland. Our reviews are in-depth, current, and focus on giving you unbiased information. To source our information we call alcohol rehab centers to inquire about the admissions process and to speak with staff. Additionally, we visit the website of the alcohol rehab in Maryland that we're reviewing.
Phoenix House in Maryland: Key Strengths
Phoenix House in Maryland is highly regarded for its comprehensive and personalized approach to alcohol addiction treatment. With an array of services including residential inpatient, outpatient, and telehealth options, the center ensures accessible and flexible treatment for patients at various stages of their recovery.
The dedicated and experienced staff at Phoenix House in Maryland employ a blend of proven therapeutic techniques, 12-Step principles, and group therapy sessions to facilitate lasting sobriety and personal growth.
Aspects to Consider About Phoenix House in Maryland
While Phoenix House in Maryland is a reputable addiction treatment center, it may not cater to every individual's needs. The center primarily focuses on male and female patients, which could limit the specialized care available for non-binary or gender non-conforming individuals.
Additionally, the center's treatment options may cater mostly to adults, potentially restricting access for younger individuals seeking help for alcoholism.
Who Can Benefit Most from Phoenix House's Alcoholism Program in Maryland?
Adult males and females grappling with alcohol addiction will likely find Phoenix House's alcoholism treatment program in Maryland highly beneficial. The center's array of treatment options, skilled staff, and commitment to evidence-based practices make it an appealing choice for individuals pursuing long-term recovery from alcoholism.
Advantages
– Diverse treatment options, including residential inpatient, outpatient, and telehealth services
– Customized, evidence-based treatment programs
– Skilled and compassionate staff
– A holistic approach to recovery and personal growth
Disadvantages
– Primarily serves male and female patients, potentially limiting care for non-binary or gender non-conforming individuals
– Treatment options may be restricted for younger individuals