Caron Treatment Centers' Maryland location provides a range of outpatient services for adults and young adults struggling with alcohol and substance abuse, along with co-occurring mental health disorders. The center's dedicated team of specialists works closely with patients to create personalized treatment plans, offering holistic and multidisciplinary care to address all aspects of addiction and recovery.
Caron Treatment Center Amenities
Caron Treatment Center Review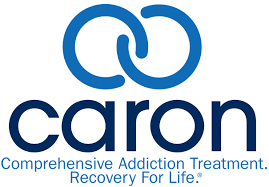 Alcoholism.org specializes in creating high-quality alcohol rehab reviews. Its our mission to ensure that you have accurate information about alcoholism treatment. Read on to learn more about Caron treatment Centers in Maryland.
Caron Treatment Center Pros and Cons
Pros
Comprehensive, personalized outpatient treatment
Strong emphasis on family involvement and mental health
Acceptance of most major insurances
Cons
Lack of inpatient services
Potential high cost of treatment
Caron Treatment Center FAQ
Caron Treatment Centers – Maryland offers an array of outpatient services to effectively treat alcoholism. The center emphasizes individualized care to suit each patient's unique needs. The treatment options include:
Psychological Evaluations
Aftercare and Relapse Prevention
Why We Like Caron Treatment Center
Caron Treatment Centers' Maryland location delivers a high standard of outpatient care that allows individuals to pursue recovery while maintaining their daily responsibilities. The center's emphasis on personalized treatment plans, combined with a focus on co-occurring disorders and family involvement, makes it a commendable choice for alcoholism treatment.
What Sets Caron Treatment Center Apart?
Caron's Maryland center offers a unique blend of personalized, holistic outpatient treatment that caters to the complex needs of individuals struggling with alcoholism and co-occurring disorders. We appreciate the center's commitment to integrating family into the recovery process, fostering an environment conducive to sustainable recovery.
Things to Consider about Caron Recovery Caron Treatment Centers - Maryland is primarily an outpatient facility, which may not be suitable for individuals requiring inpatient care or more intensive services. Additionally, the cost of treatment may be a concern for some, although the center accepts most major insurances. Its also important to note that the Bethesda location is temporarily closed. We don't know when this location will open again.
Who is Caron Recovery For For?
Caron's Maryland center is an excellent choice for adults and young adults who wish to balance their recovery with other responsibilities. With a variety of outpatient services and a focus on holistic care, it is well-suited to those seeking comprehensive outpatient treatment.
Get Help for Alcoholism in Maryland Today
If you or a loved one are wrestling with alcohol addiction, it's time to take the critical first step towards a healthier, brighter future.
In Maryland, we are fortunate to have a robust network of dedicated professionals eager to support you on your journey to recovery. Our alcohol rehab centers deliver supervised detox, tailored treatment strategies, and a supportive community that will stand with you every step of the way.
No matter how long the struggle has been or how severe your addiction might appear, always remember: it's never too late to start on the road to recovery. We've had the privilege of helping countless individuals take back their lives from the grasp of addiction, and you can be among them.
Don't let alcohol dominate your life. Reach out to us today, and let's embark on this journey to recovery together. You are entitled to a life that isn't controlled by addiction, and we're here to guide you towards that freedom.
More Alcohol Rehabs in Maryland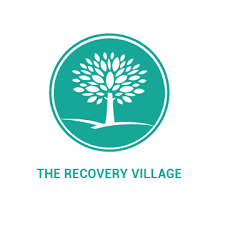 The Recovery Village Address: (Multiple Locations) Treatment Type: Inpatient, Outpatient,...
Read More