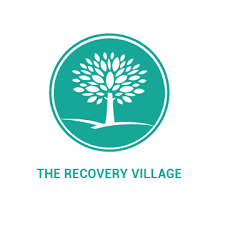 The Recovery Village in Georgia is one of our top choices for alcohol rehab centers in the United States. With its comprehensive services, dedicated team, and nationwide coverage, it provides an effective solution for those seeking alcoholism treatment.
Why We Like The Recovery Village in Georgia
What sets The Recovery Village in Georgia apart is its comprehensive approach to addiction treatment, which includes everything from detox to aftercare. The center's commitment to providing a supportive environment, and its connections with local organizations, make it an excellent choice for those seeking treatment for alcoholism.
Moreover, The Recovery Village's team is one of its biggest strengths. With a group of highly skilled professionals, they ensure that every patient receives the care they need. Lastly, the educational resources provided by The Recovery Village are invaluable, providing individuals with the information they need to understand and combat their addiction.
Things to Consider About The Recovery Village's Alcoholism Program
While The Recovery Village in Georgia offers an excellent alcoholism program, it may not be suitable for everyone. There are certain rules and restrictions, particularly in the inpatient program, that some individuals may find challenging, such as the prohibition of electronic devices and smoking products. Additionally, despite the availability of telehealth services, some potential patients may wish for a physical location closer to home.
Who The Recovery Village's Alcoholism Program is For
The Recovery Village's alcoholism program in Georgia is designed for individuals who need a comprehensive, structured, and supportive environment to overcome their addiction. It's ideal for those who require a full continuum of care – from detox to aftercare – and who can benefit from a community of professionals and fellow recovering individuals. With its telehealth programs and nationwide presence, it is also a good choice for those who need flexible treatment options.
Pros
Offers free online recovery meetings
Accepts most major types of insurance
Telehealth programs bring treatment to the entire United States
Provides a wealth of educational materials on its website, curated by expert editorial staff
Offers a full continuum of care for alcoholism
Cons
Restrictions on items that can be brought into the facility, including items that contain alcohol, electronic devices, and smoking products
Despite its extensive network, there may not be a physical location in every state.