Caron Atlanta in Georgia is a critical branch of Caron Treatment Centers, an organization recognized for its comprehensive addiction treatment programs across the United States. Caron Atlanta offers a spectrum of services tailored to individuals struggling with alcohol addiction, substance abuse, and dual diagnosis disorders. Its robust set of services includes evaluations, interventions, individual and group therapy, education programs, and relapse prevention, with special attention to healing and recovery.
Caron Atlanta is an outpatient center that treats addiction as a chronic disease, focusing on ongoing, long-term care. It uses a bio-psycho-social-spiritual model of treatment, which addresses all aspects of an individual's life impacted by addiction.
Caron Treatment Center Amenities
Caron Treatment Center Review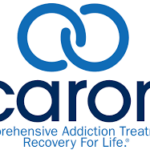 Caron Atlanta stands out for its focus on comprehensive and long-term care, emphasizing a balance of biological, psychological, social, and spiritual healing. The center's dedication to family inclusion and extensive outpatient services provides a supportive network that contributes significantly to recovery success.
Caron Treatment Center Pros and Cons
Pros
Comprehensive treatment approach
Dedicated focus on family inclusion
Long-term outpatient services
Experienced and compassionate staff
Cons
Lack of residential inpatient services
Stringent regulations regarding personal items
Caron Treatment Center FAQ
Caron Atlanta offers a continuum of alcoholism treatment services designed to provide support at every stage of recovery. The main treatments include:
Evaluations and interventions
Continuing care and relapse prevention
Alumni support programs
Caron Atlanta is managed by a team of dedicated professionals with extensive experience in addiction treatment. Key staff members include:
Tammy Moyse, LCSW, MAC – Director, Atlanta Recovery Center. Tammy Moyse is a licensed clinical social worker and a master addiction counselor. She has over 30 years of experience in the field.
Vince Collins, MSW, LCSW – Clinical Supervisor. Vince is an experienced clinician with over 25 years of experience in the addiction and mental health field.
Gigi Dunn, LPC, MAC – Clinician. Gigi is a licensed professional counselor and master addiction counselor with a long-standing experience in counseling and therapy.
Treatments at Caron Treatment Centers vary in length depending on the needs of the patient. Typically, outpatient programs meet weekly and last for a few months. On the other hand, inpatient programs require patients to remain on campus and may last for 30-90 days.
Why We Like Caron Treatment Center
We appreciate Caron Atlanta's team, which comprises experienced and compassionate professionals. The team's expertise extends to providing rich educational resources for patients and their families.
What Sets Caron Treatment Center Apart?
Caron Treatment Center is unique because of the organizations attention to detail. There are diverse treatment modalities for people of all backgrounds, which is hard to find in Georgia. Examples include programs for teenage alcoholism, seniors, and entire families who struggle with alcoholism.
Things to Consider about Caron Recovery
While Caron Atlanta provides excellent outpatient services, it may not be the ideal fit for those requiring more intensive inpatient care. Additionally, some might find the center's stringent regulations, such as limitations on personal items, challenging.
Who is Caron Recovery For For?
Caron Atlanta is an excellent choice for individuals requiring a long-term, comprehensive approach to alcoholism recovery, especially those preferring outpatient services. It's suitable for people of all ages and stages of addiction recovery, and the strong focus on family inclusion makes it an excellent choice for those desiring a family-supportive environment.
Get Help for Alcoholism Today
Every journey begins with a single step. If you, or someone close to you, are battling with alcohol addiction, now is the time to take that first step towards a better tomorrow.
Here in Georgia, we have a comprehensive support system ready to assist you on your path to sobriety. Our alcohol rehab facilities provide medically supervised detox, individualized treatment programs, and a nurturing community to support you throughout your journey.
No matter how long you've been battling or how serious your addiction may seem, remember this: it's never too late to start your path to recovery. We have witnessed numerous individuals reclaim their lives from addiction, and you could be next.
Don't let alcohol dictate your life story. Contact us today and let us take this journey to recovery together. You have the right to live a life unburdened by addiction, and we are here to guide you towards that goal.
More Alcohol Rehabs in Georgia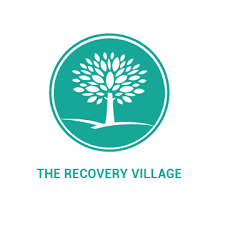 The Recovery Village Address: (Multiple Locations) Treatment Type: Inpatient, Outpatient,...
Read More