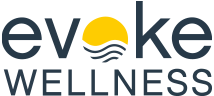 At Alcoholism.org, our goal is to provide you with resources about the best alcohol rehab centers in the United States, helping you make an informed decision about your treatment and maintain long-lasting sobriety. We offer in-depth educational resources on alcoholism, a personally-reviewed network of alcohol rehab centers, and more.
Discover if Evoke Wellness Florida's alcohol rehab program is the right fit for you or a loved one below.
Why We Like Evoke Wellness Florida
Evoke Wellness Florida stands out for its diverse range of clinical programs, including detox options for various addictions. This ensures that recovering alcoholics with other substance dependencies can also receive the help they need. By offering a full continuum of care, Evoke Wellness Florida supports patients from the initial detox phase to aftercare programs for sustained sobriety.
We also appreciate Evoke Wellness Florida's alumni network, which fosters long-term sobriety by connecting individuals at different stages of their recovery journey. The facility's unique programs for men, women, veterans, and the LGBTQ+ community make Evoke Wellness Florida one of the most inclusive alcohol rehab options in the state.
Things to Consider About Evoke Wellness Florida
While Evoke Wellness Florida excels in clinical treatment, counseling, therapy, and detox, it may not be the ideal choice for everyone. The facility offers limited holistic alcoholism programs, which may be an essential component of some individuals' recovery journey.
Furthermore, Evoke Wellness Florida primarily focuses on detox and residential inpatient treatments, limiting outpatient options. Those with busy schedules who cannot commit to a 28-day residential stay may need to explore other facilities.
Despite these factors, Evoke Wellness Florida remains one of the top choices for alcoholism rehab in the state, particularly for therapy and detox services.
Who is Evoke Wellness Florida's Alcoholism Program For?
Evoke Wellness Florida's alcoholism program is ideal for individuals seeking alcohol detox or residential inpatient alcohol rehab in Florida. The program also caters to those with supportive friends and family members who want to participate in the recovery process, as Evoke Wellness Florida offers numerous educational resources and group therapy sessions.
Pros
One of the best clinical teams for alcohol rehab in Florida
Full continuum of care from alcohol detox to inpatient rehab for alcoholism
Unique alcoholism programs for veterans, the LGBTQ+ community, and gender-specific programs for men and women
Treatment for co-occurring disorders and a comprehensive psychiatric team for mental health disorders
Cons
Limited outpatient alcohol rehab options
Few holistic treatment options for alcoholism
In summary, Evoke Wellness Florida is a top-tier alcohol rehab facility that prioritizes individualized care, specialized programs, and a holistic treatment approach. With a compassionate and dedicated staff, a wide variety of therapy options, and a robust support network, Evoke Wellness Florida is an excellent choice for those looking to overcome alcohol addiction and begin their journey towards lasting sobriety. However, individuals seeking extensive outpatient or holistic treatment options may need to consider other facilities. Overall, Evoke Wellness Florida provides a high-quality, comprehensive solution for those seeking to recover from alcoholism and regain control of their lives.